If repost or make fanart, pls credit me

Please no hotlink~

I'm not sure if the crew would like their pics to be online, so I tried to photoshop them and as you can see, did a terrible job...hope they don't mind >.<

All the pics and vids would be downloadable if you need. Let me know, I will upload to MU or Mediafire
Everything's ready, boys went in the Impala. They have a black movable screen or something in front of the car, for the lighting I guess. Which means I have to move constantly from right to left or left to right to be able to see both boys…watching them shooting is a manual labor, mind you.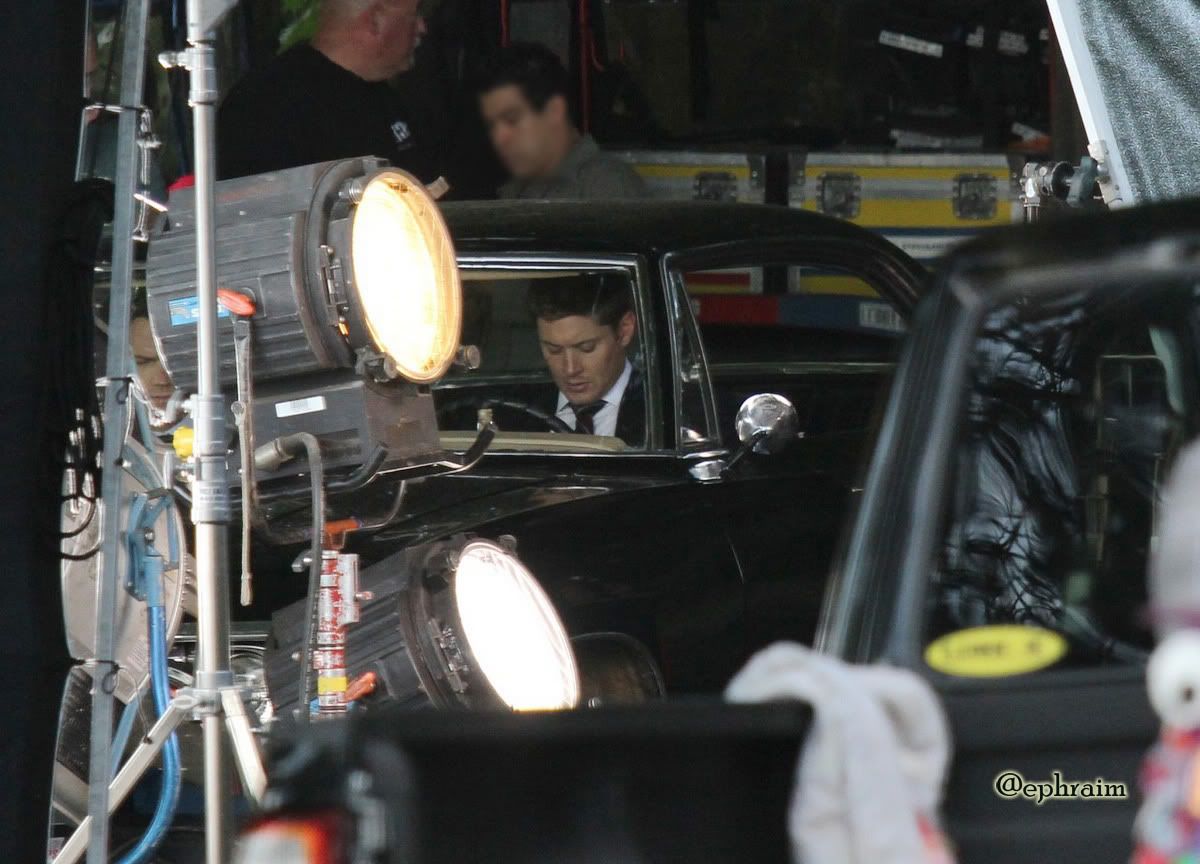 I really, really think they noticed us…but it is hard not to notice the bunch of fans with cameras, staying there for hours, lol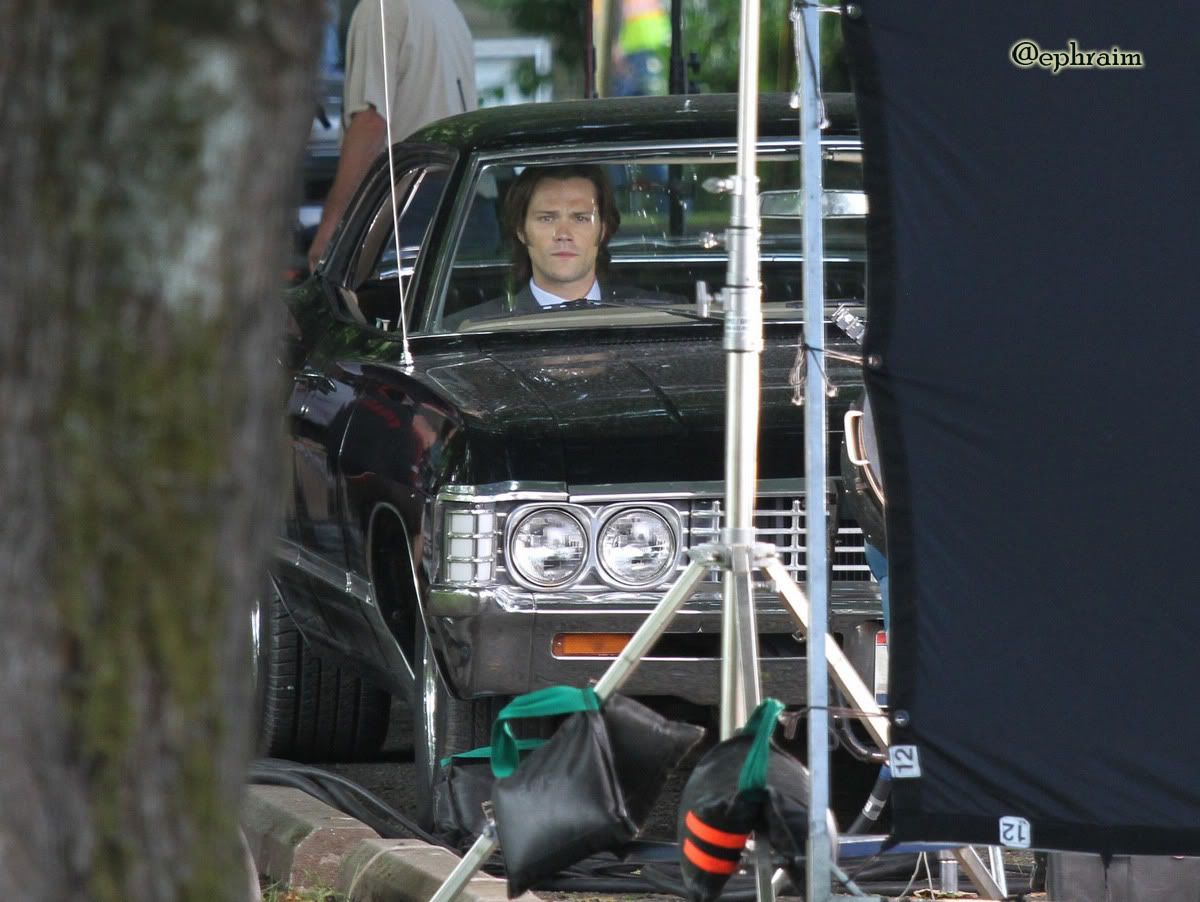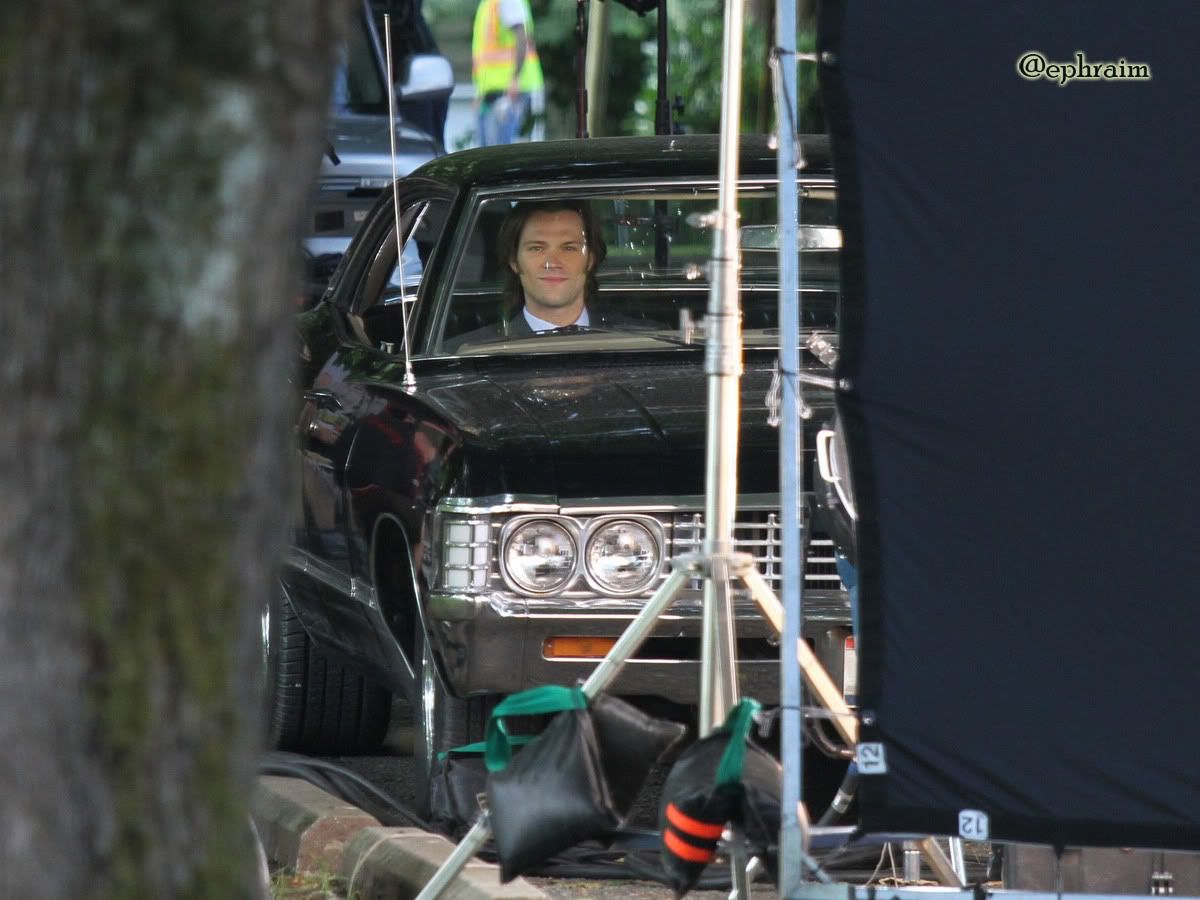 Gah!! Jensen's smile~~*melts*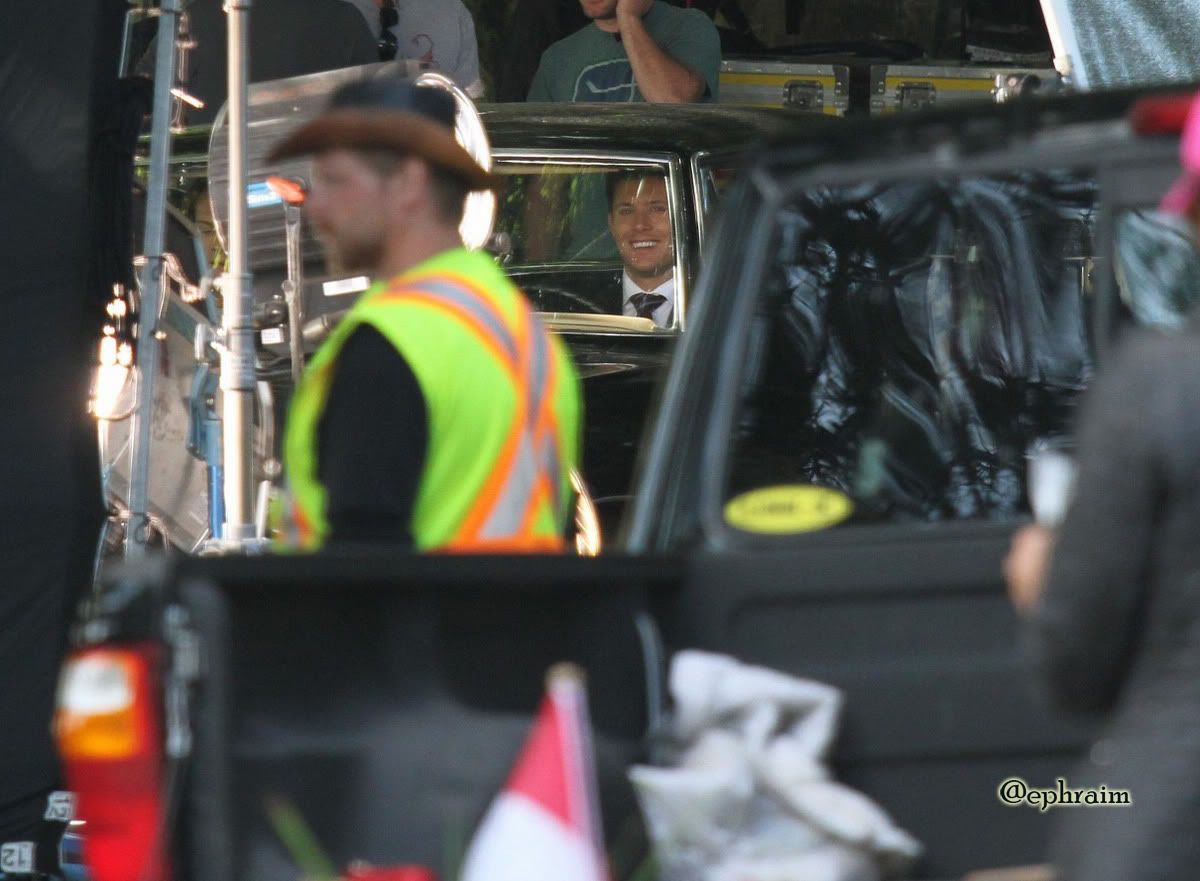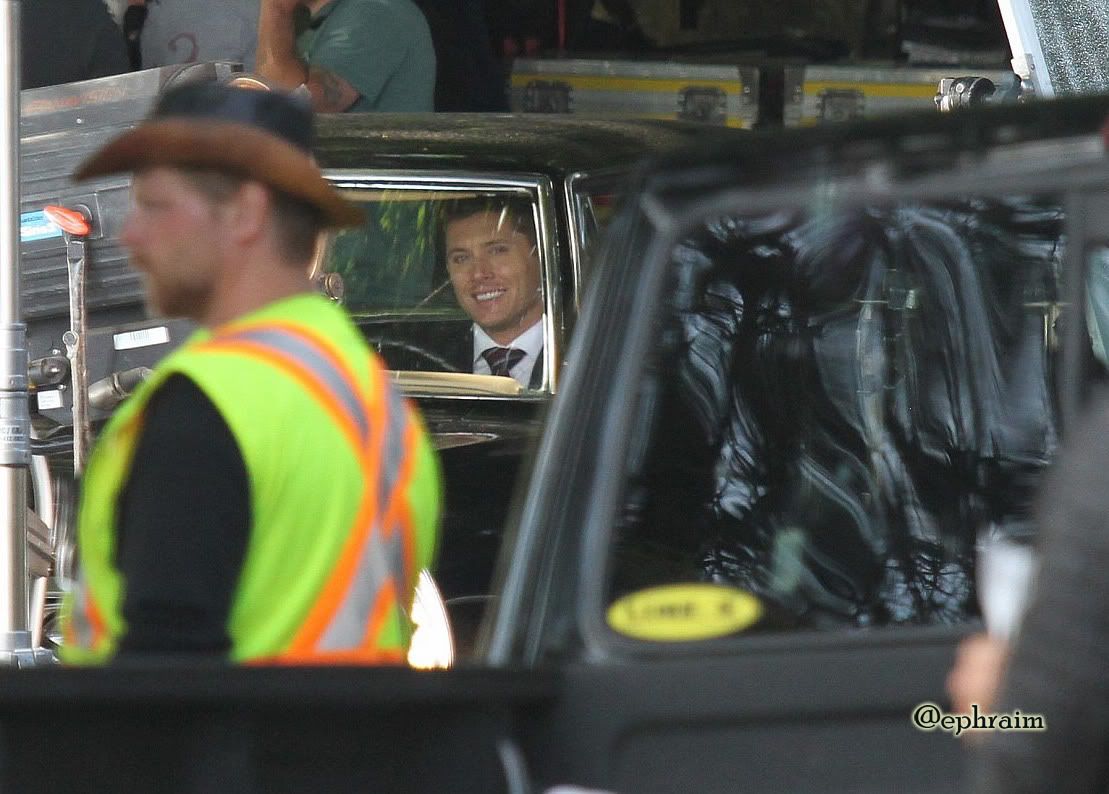 They were shooting the scene that Dean thinks he has very good memory, love that one!
Padalaugh! ADORABLE.
They also drove the car back and forth several times, and I got to see both boys when the car backed away from the screen.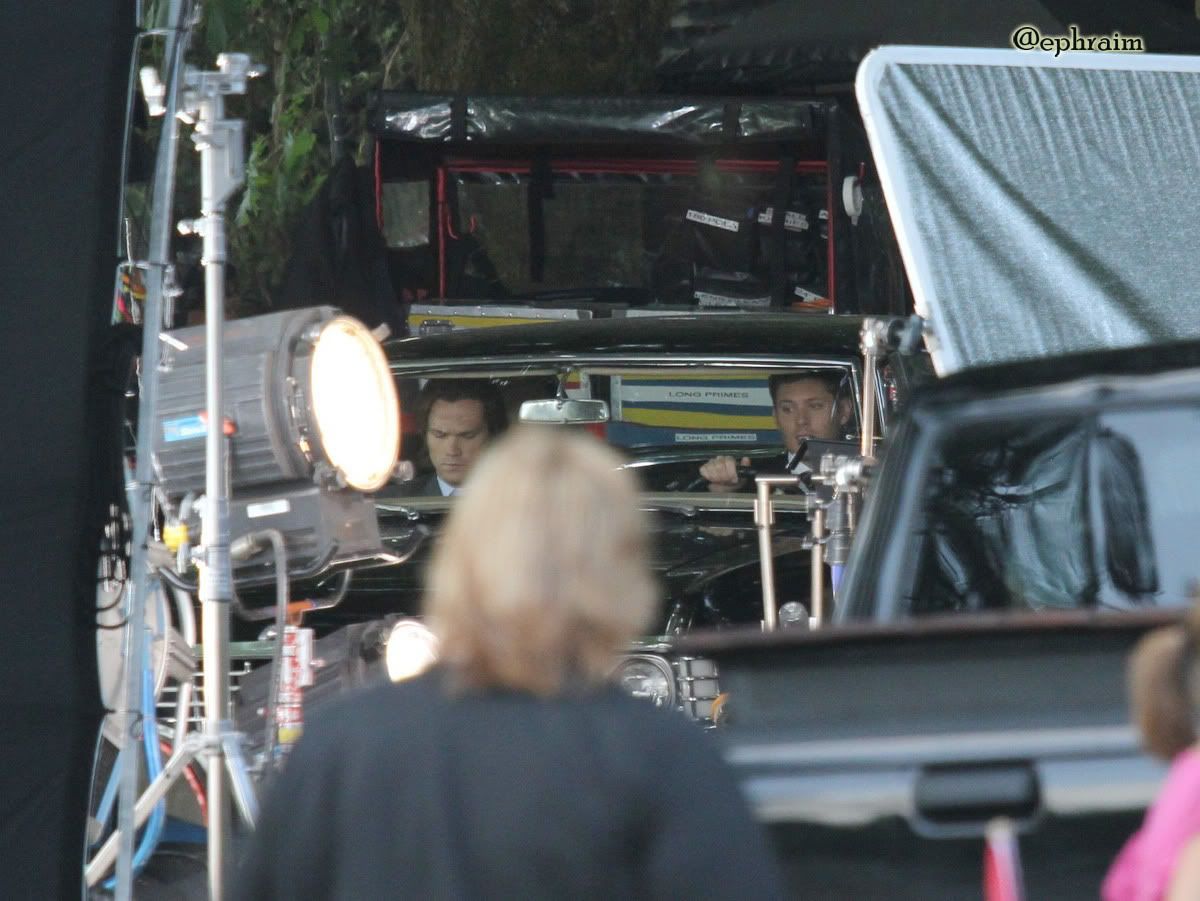 Look at these huge lights!
They filmed this scene several times, then J2 went to rest & prepared for the next one.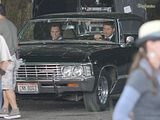 Boys leaving. Jared was very quick to get rid of the coat, he really hates heat :D

The next scene is the brothers chatting in front of Don's statue, and Sam addressing Dean's drinking habit.
I wonder what was Jensen and the one who man the camera talking?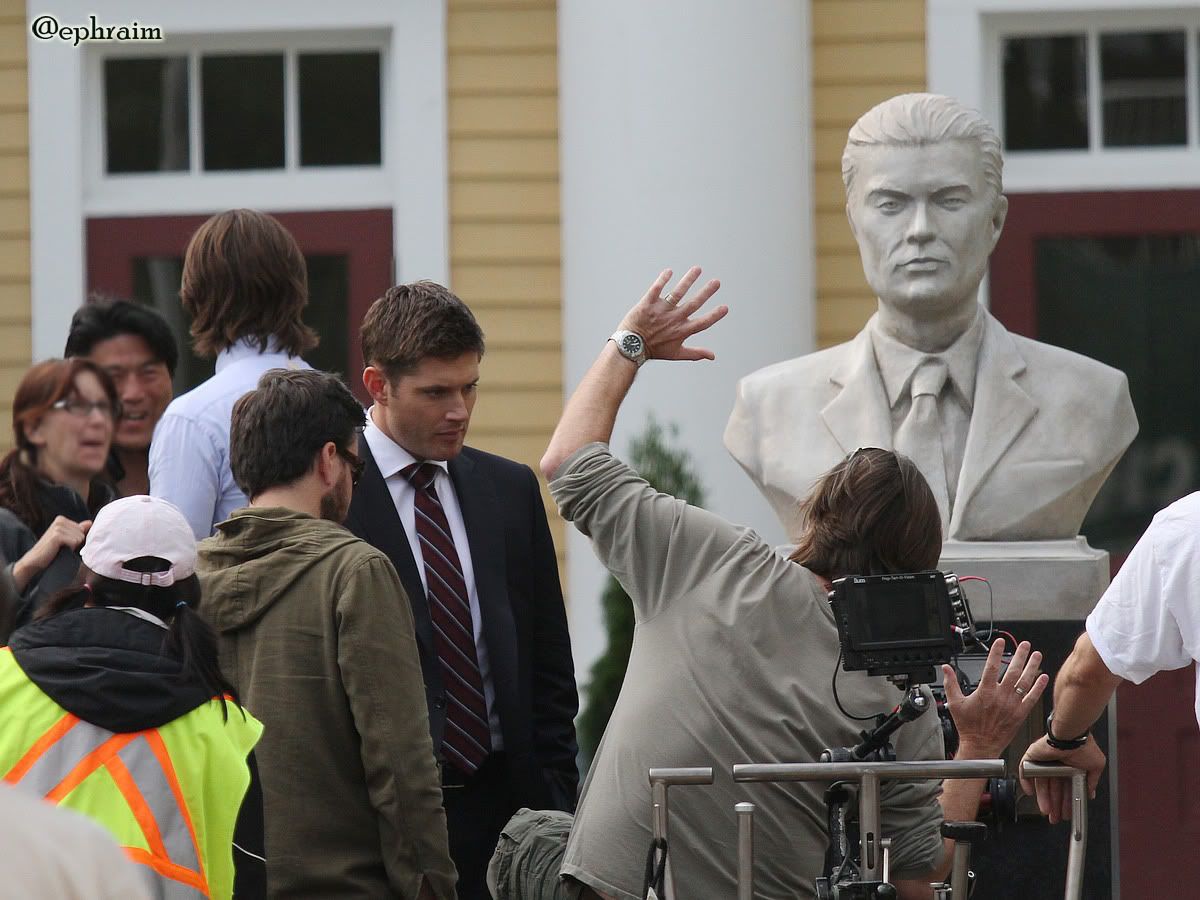 It was super, super fun watching the actors, the camera and director and all the crew working so closely. I love to see how they move the camera, have the mic above the actors etc… And it's amazing how our boys can get into their character while so many people doing their own work around them. It was like a dream to see my favourite actors in action in front of me.
No need to mention how awesome they look in suits…*continue to fan herself*
Seriously, it was really hot at that time. But they have to stand under the sun wearing suits for hours waiting and acting...so were the crew. Really grateful that they work so hard to make the show!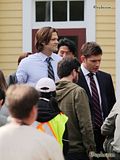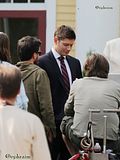 That smile. *swooooon*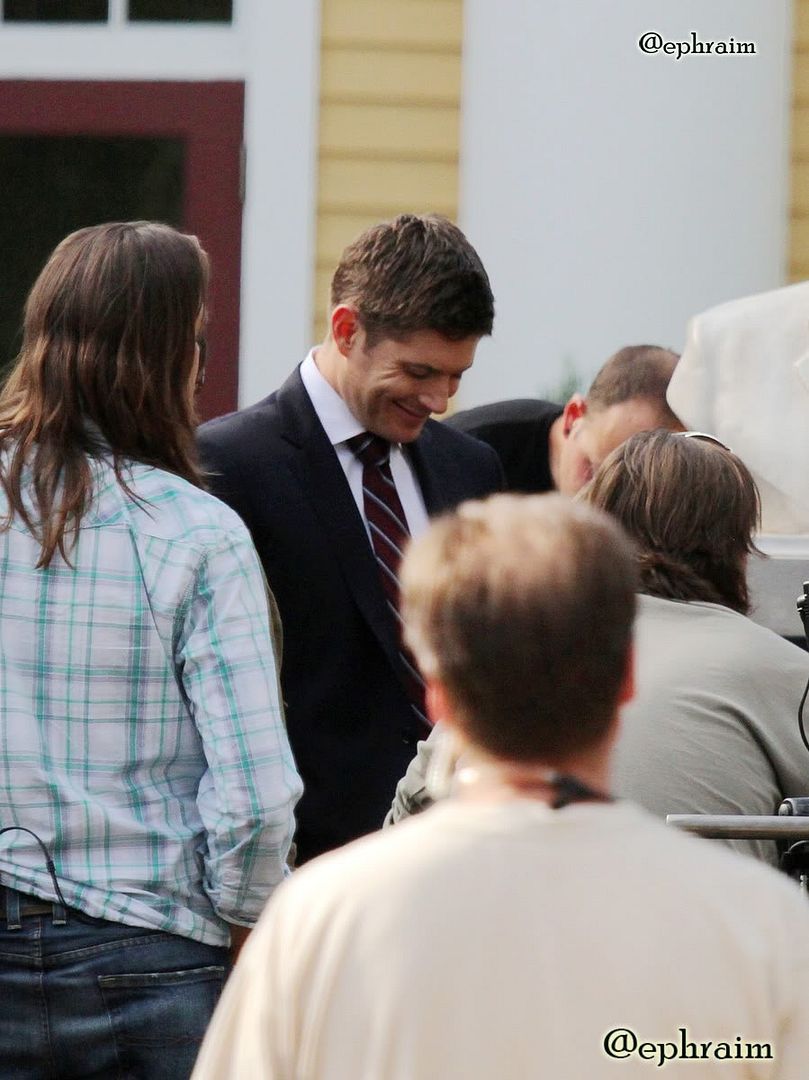 The flask
More pic of Jared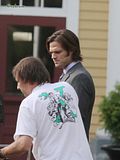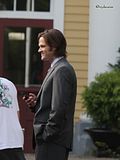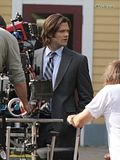 More pics of Jensen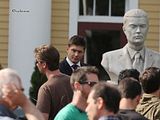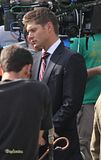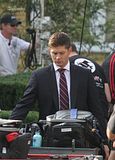 But it might be a little difficult to tidy Jared's epic hair…hmmmm…esp. with him keep making faces I'm sure I can't concentrate on my work…
And I'm not sure I can survive from touching Jensen's spiky hair….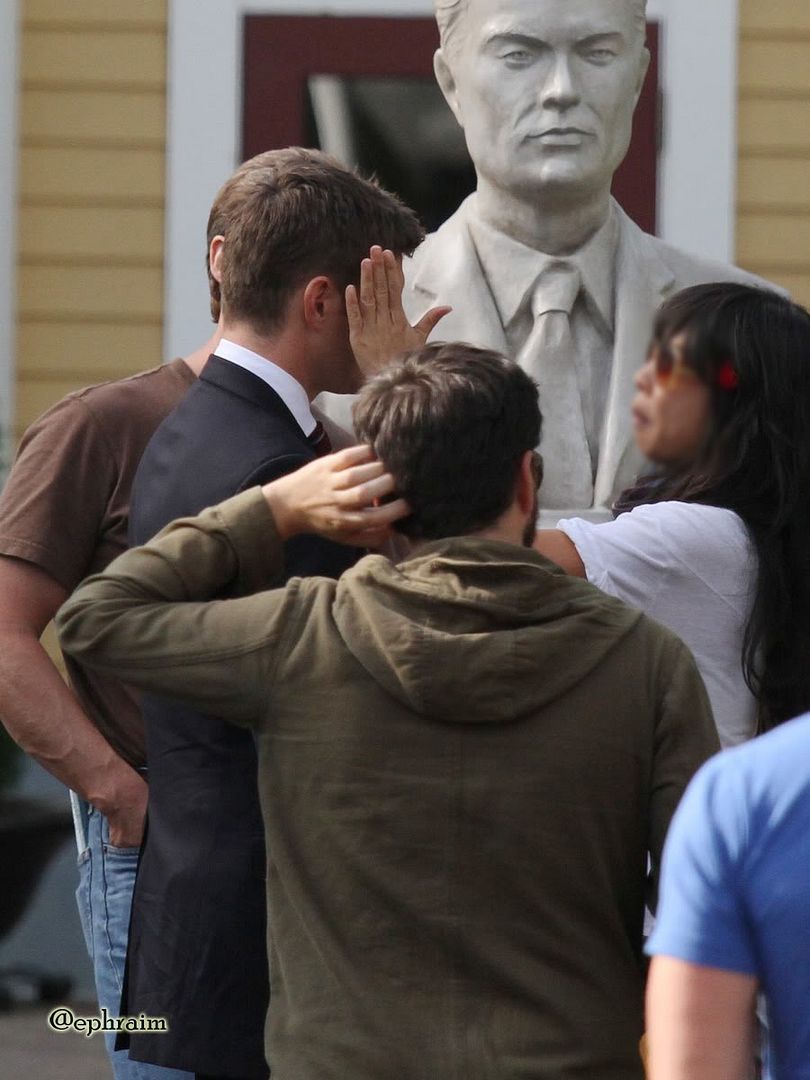 He's leaning over for her to tidy his hair! How adorable~~~
They were filming from another angle so we were moved to a further away place. But of course we can find a place where we can see them without disturbing the shooting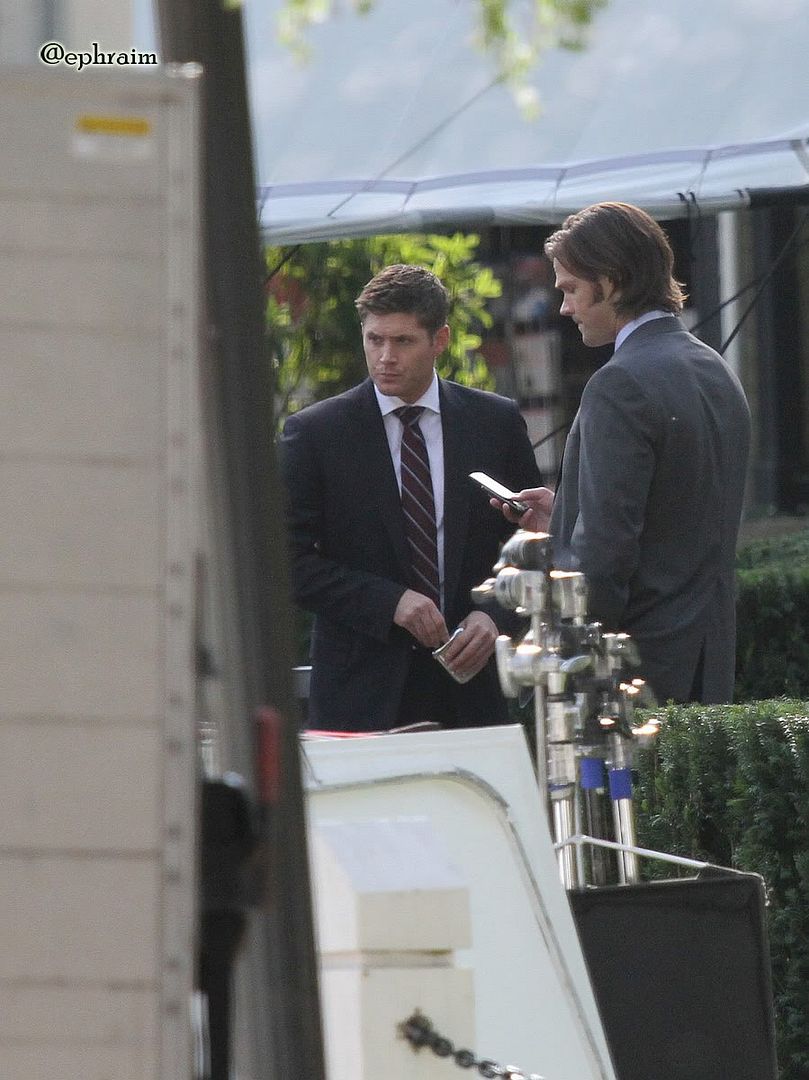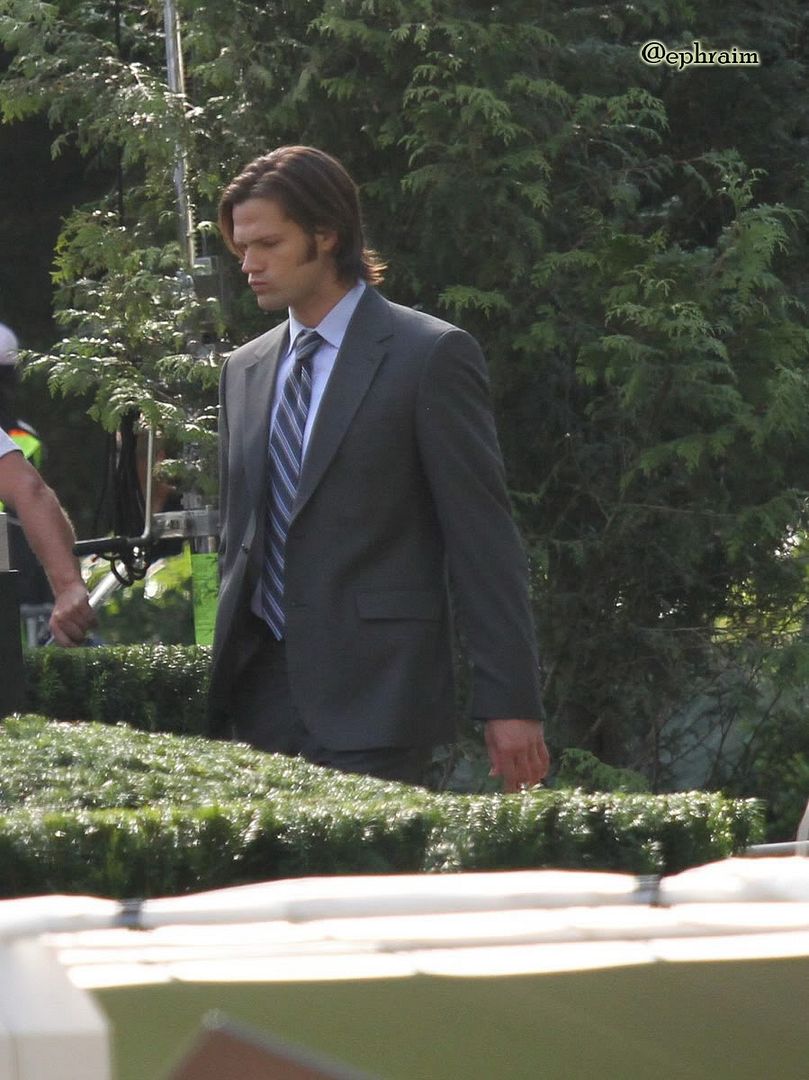 Dean drinking!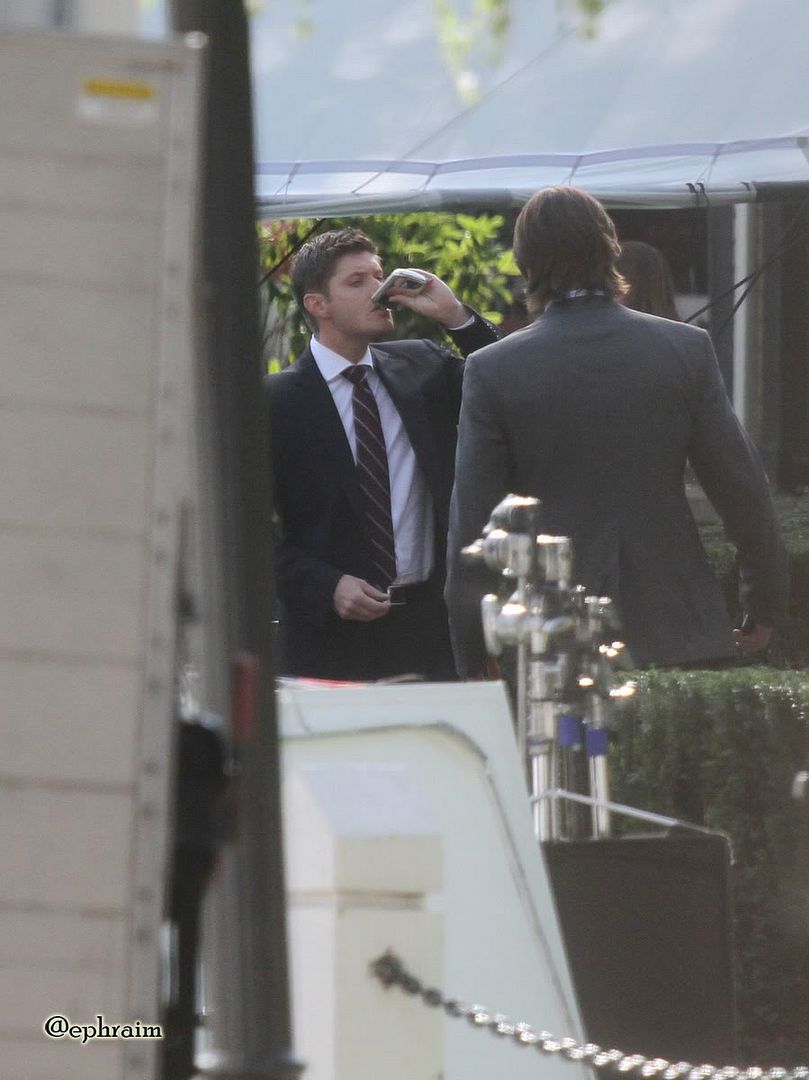 After this shot we can move back to our previous spot again, yay!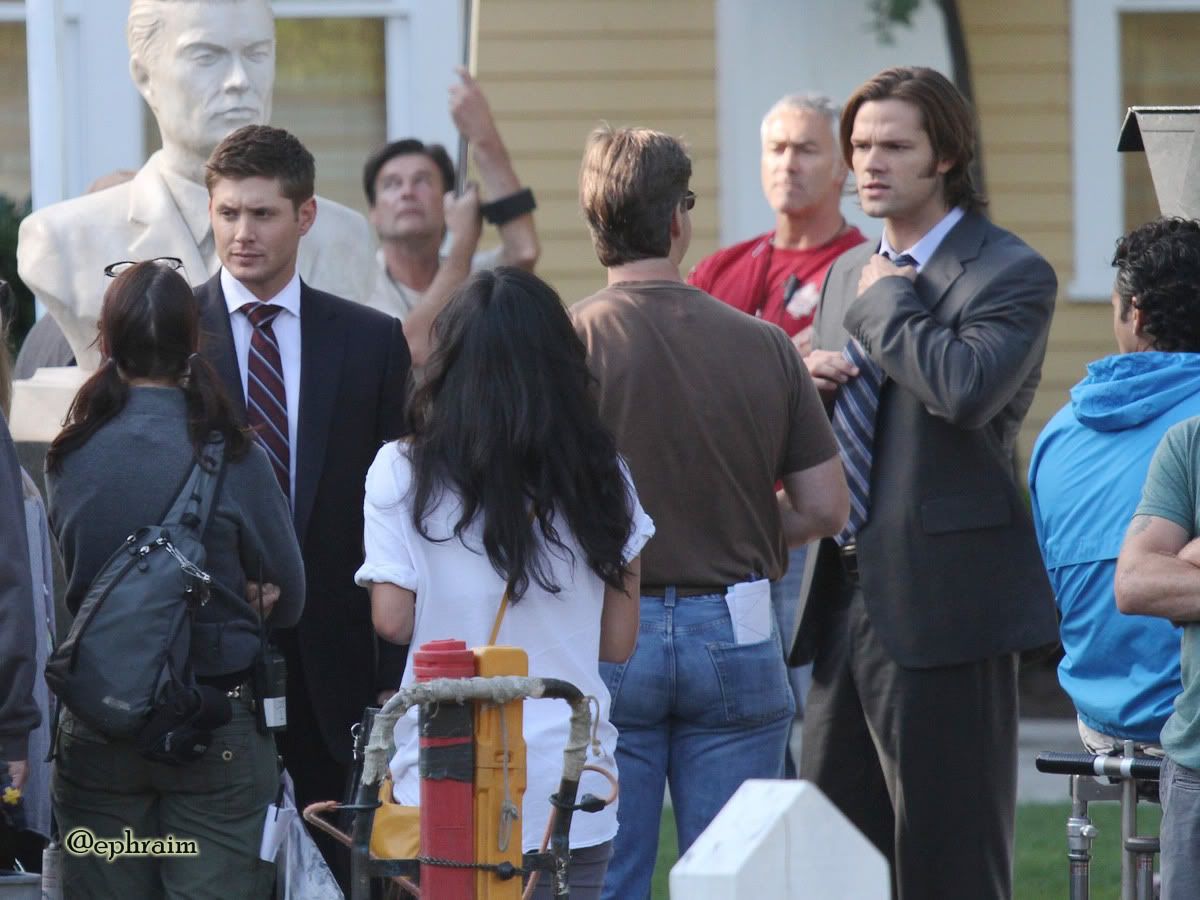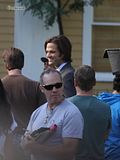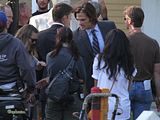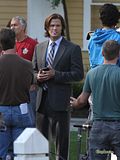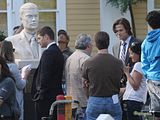 They look mighty sexy when adjusting collar!? What's wrong with me >.<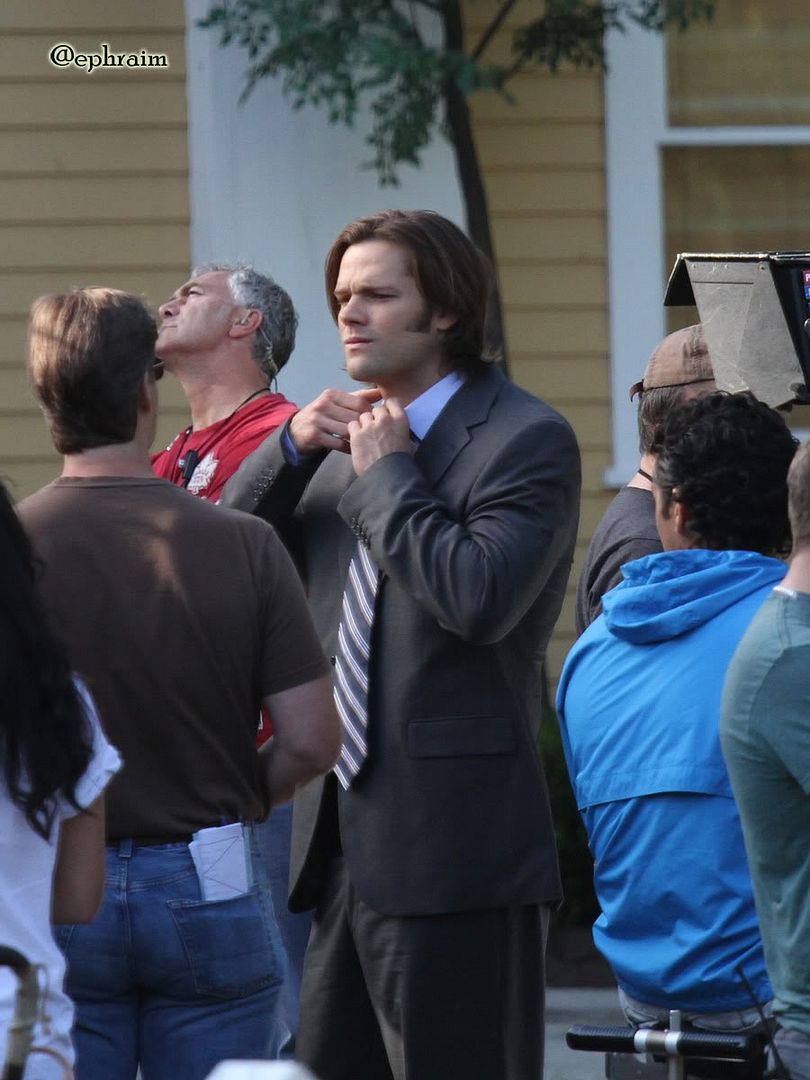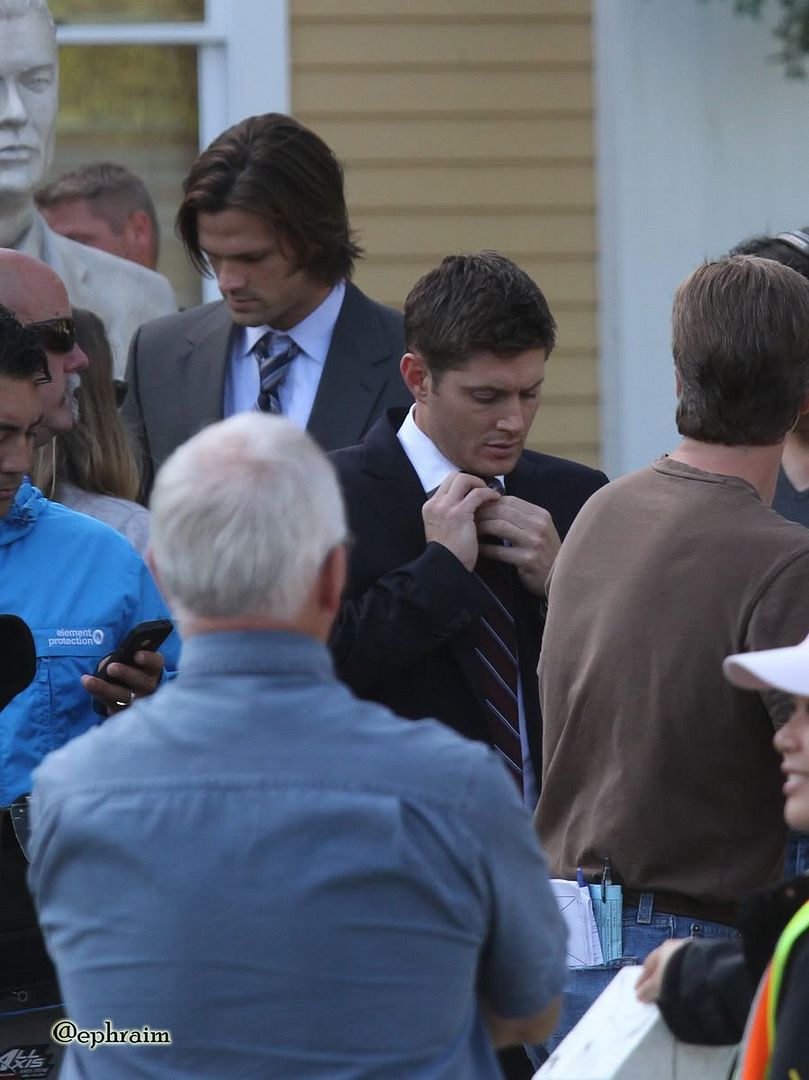 And Padalaugh again~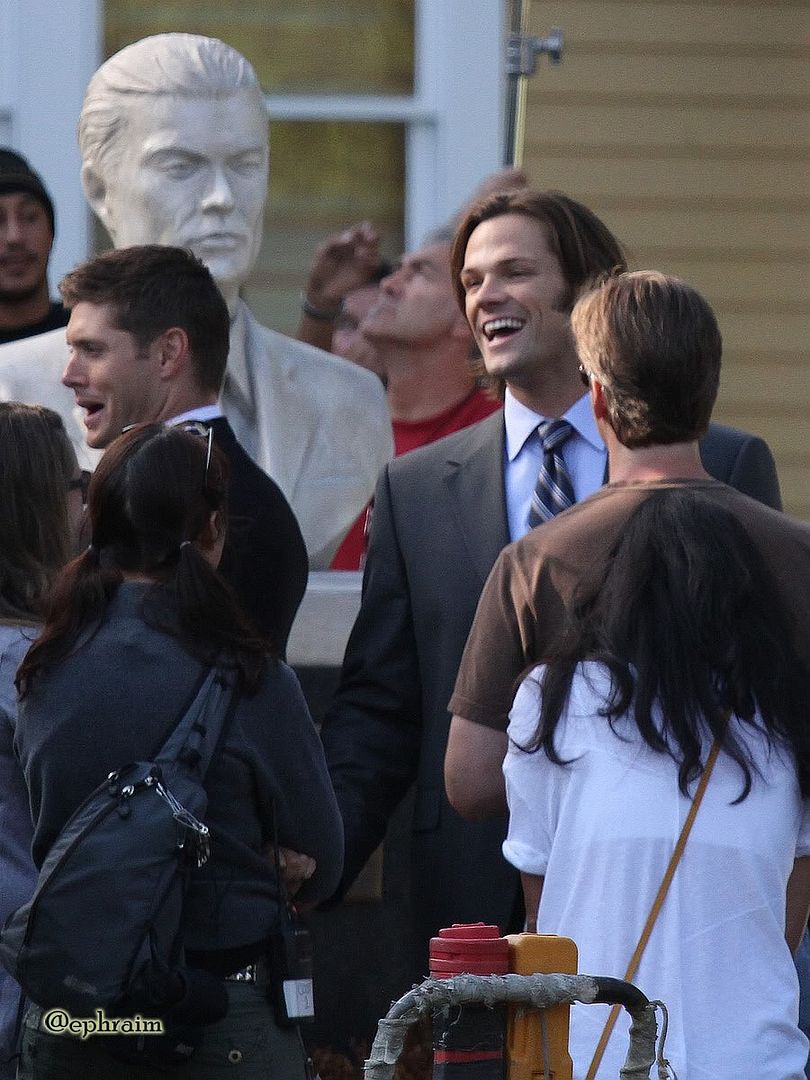 Boxing!Jensen?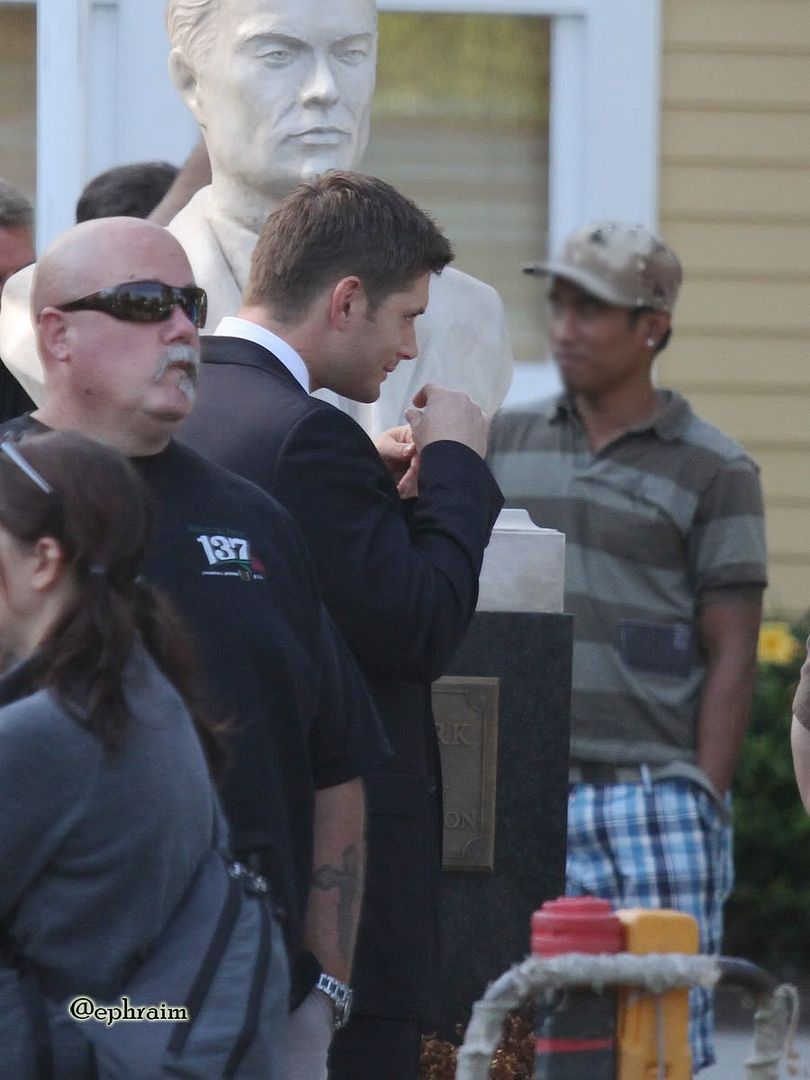 He has a coach too, lol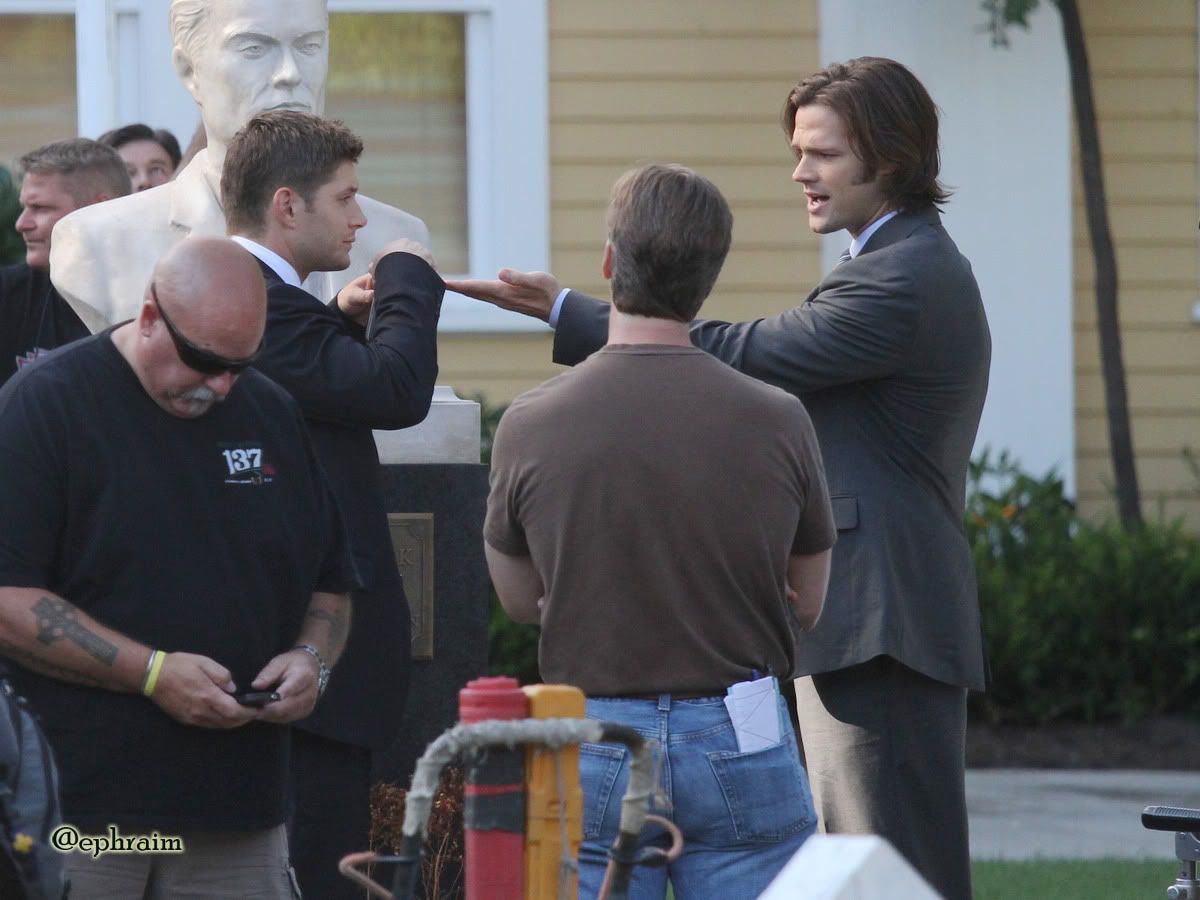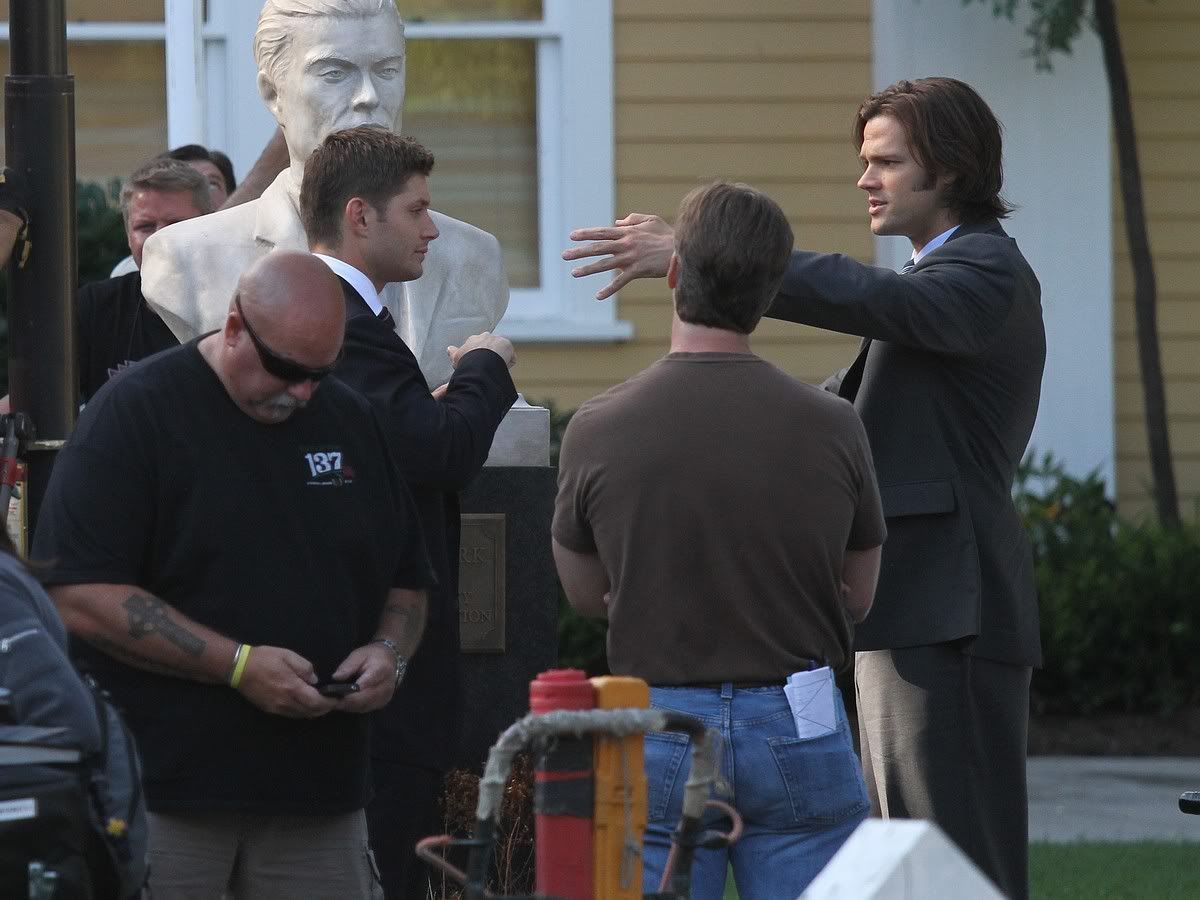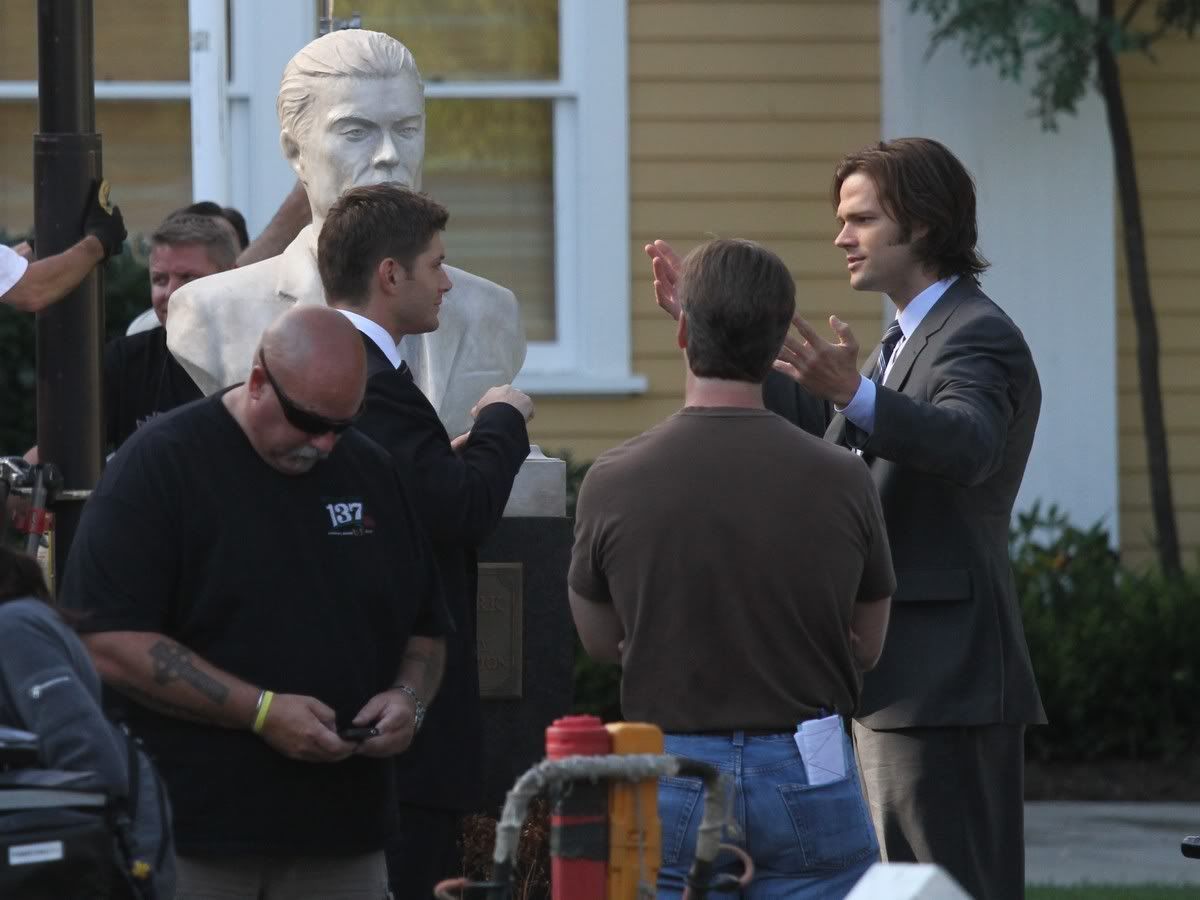 Am I the only one thought this looks like teasing a cat?? ...Sorry Jensen >.<
TBC